Our Curriculum
At St John's we aim to inspire every child. We teach through creativity and challenge and feed curiosity, problem solving, teamwork and independence. We take every opportunity we can to inspire children through firsthand experience. This means that we deliver the curriculum in a range of ways, outside as well as inside the classroom.
We provide the teaching of meta-cognition and problem-solving skills which are a key factor in the development of pupils' autonomy, self-confidence and 'learning to learn' skills. We believe that learners need access to a wide range of thinking skills across the curriculum if these skills are to become a working repertoire of learning tools. Furthermore, unless children's learning is firmly embedded in an active problem-solving process, then much of the content is lost, wasting valuable teaching and learning time. For the basis of all of our curriculum experiences, we use the TASC wheel. TASC stands for 'Thinking Actively in a Social Context'. This is an approach which can be used when planning, to create real-life experiences that will challenge and engage students – making links with social learning theories such as Vygotsky's Zone of Proximal Development.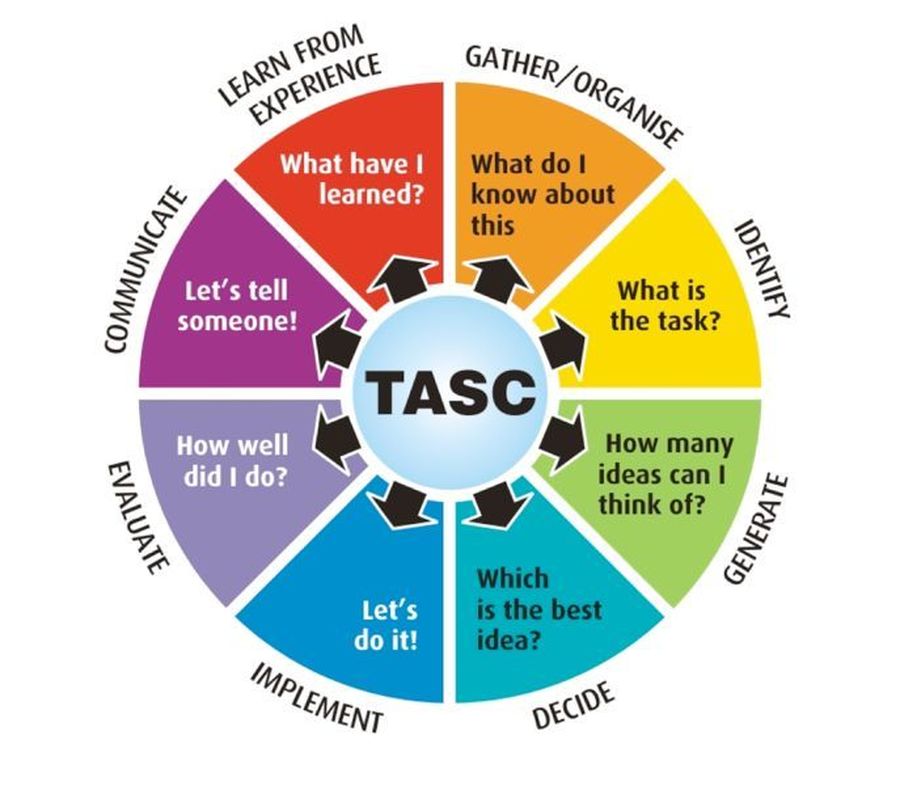 We follow the National Curriculum, teaching English and Mathematics every day, along with Science, Information and Communications Technology, History, Geography, Design Technology, Art, Music, Physical Education (including swimming), French and Religious Education. Music is an essential part of life at St John's with every child part of the school choir and theatre explored through annual school performances. We consider handwriting, grammar and spelling to be essential skills which they will demonstrate with great flair in the many opportunities we give them to write.
Our extensive grounds and Forest School allow us to use different environments to teach in imaginative ways. We also make regular trips into Totnes and the surrounding area as well as undertaking day trips and residential trips. We are very lucky to be a short walk from the east bank of the beautiful River Dart and Totnes town centre which offer fantastic learning opportunities for our children.
As a Church of England school, St John's is linked with the local parish church, St John's the Evangelist, in Bridgetown. The whole school visits the church three times a year for a harvest festival service, Christmas and Easter, with an additional welcome service for Reception and a leavers' service for Year 6 in the summer. In addition to visiting the church, the school's Christian links are consolidated with weekly bible stories during assembly and a daily prayer at lunchtime. Our vicar, Revd Julian Ould, regularly attends the school.
Although we are a church school we are completely inclusive and welcome children and families of all religions and denominations.
Totnes St John's is a one form entry school which caters for 210 pupils from Reception to Year 6. Our children are taught in year groups as follows:
Foundation

Reception

4-5 year olds

Key Stage One

Year 1

Year 2

5-6 year olds

6-7 year olds

Key Stage Two

Year 3

Year 4

Year 5

Year 6

7-8 year olds

8-9 year olds

9-10 year olds

10-11 year olds
Curriculum Maps
As part of the National Curriculum, we produce curriculum maps for each year group to give an overview of how each subject will be covered throughout the year. Click on the links below to view the curriculum maps for each year group.
Reading at St John's
Teaching children to read is a key priority for the school. We want every child to leave us with a high standard of reading and love of literature. Early reading is underpinned by the use of daily phonics in Reception, Year 1 and Year 2. The teaching of phonics in these year groups is based around the Sounds Write programme http://www.sounds-write.co.uk.